Planning for a new kitchen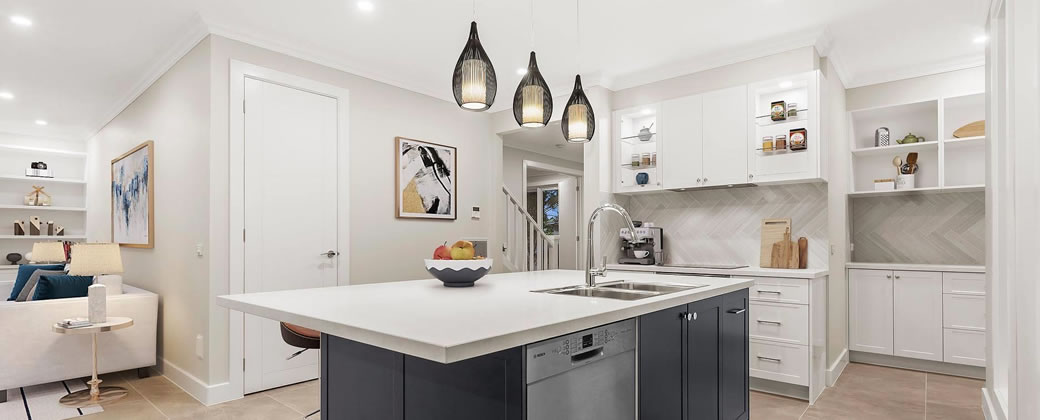 Planning for a new kitchen can be a daunting task. This article explains some simple steps you can take during this planning phase of your project.
Purpose
The first step to assist you with your planning and budgeting process is considering the purpose of your kitchen. Is it a new kitchen that will be yours to use for the next 15 years, or is it a refresh in a rental property that someone else will enjoy? Ensuring you understand the purpose of your kitchen project will assist in identifying where you will allocate your budget.

Research
It is important to research the various finishes, appliances and features you're wanting. There are so many different products on the market, of varying budgets and quality, having an idea of what you are after, will assist in determining whether you need to budget $15,000 for your kitchen or $50,000. Dodge Cabinets can assist with providing advice and recommendations on the countless options available.

Prioritise
It is likely you may need to make some concessions in order to ensure your project is completed within your budget. It is therefore important to prioritise your wants and your needs, considering where you could perhaps consider a suitable alternative.

Funds allocation
Decide how much you ideally want to spend on the project and break the total figure down into the different components that make up a kitchen, for example, appliances, cabinetry, benchtops, tiling. If you are renovating, ensure you allow a buffer for any unexpected costs that may occur during the build.

Quotes
Gather your various quotes from suppliers, or let Dodge Cabinets do the hard work for you. We offer a complete project management service, from cabinetry and quality appliances to finishing touches such as electrical and splashbacks.

Get Going!
Once you've got your design finalised, chosen your various finishes, appliances and accessories, it's go time. If you're renovating it can take some time between removal of the old kitchen and the completion of the new, so we recommend ensuring you have a plan in place for a make-shift kitchen to use in the interim.