Custom Laundry Cabinetry design – tips for efficient use of space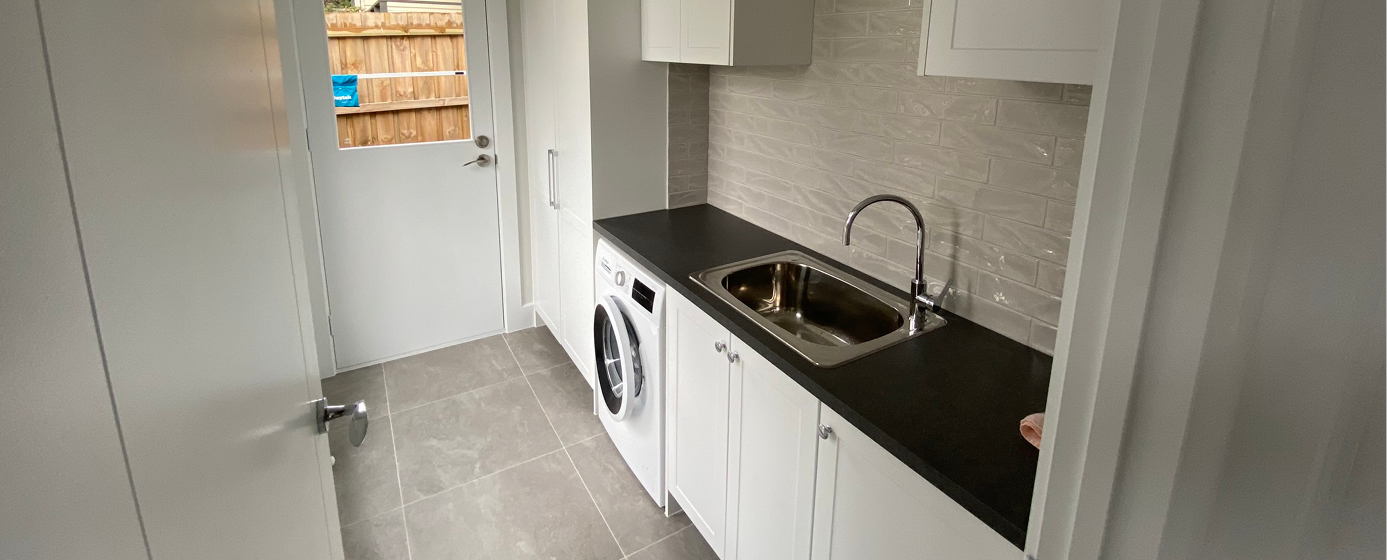 A home's laundry can often be the "forgotten" room, until of course you move into your new or renovate home and realise the space is not functional. Considering these tips during the design stage of your project will ensure your laundry space is not only functional but looks great.
Use of space
When designing your laundry, the most important first step is to sit down and consider exactly how the space will be used. Will it be used purely for washing, drying and folding clothes? Or will it also function as a mud room? Do you have pets that will also use the space? What do you need to store in the laundry?
This step will ensure you have your list of "must-haves" so you can plan accordingly.
Workflow
When planning your space, give thought to the placement of your laundry hampers, washing appliances and sink so you can ensure a smooth transition from moving wet, dirty or clean clothes from one to the other with minimal effort and mess.
Bench depth
Thought should be given to the depth of the bench in the laundry. The standard depth of a kitchen bench is 600mm however this likely won't be deep enough in a laundry given sinks are generally larger, and appliances will have hoses to fit behind them.
Maximise bench space
While we're on the topic of benches, bench space is worth its weight in gold in a laundry. During the design process, it is important to consider how you will maximise this space. It may involve a re-look at your appliances, for example a top-loader washing machine will remove valuable bench space and, if budget is available, replacing it with a front loader might be the best option.
Storage Solutions
With the use of smart storage solutions, you will ensure your laundry remains uncluttered, and will assist in managing the "load". Häfele have a great range of storage solutions, including in-drawer hamper inserts, which will assist with not only concealing dirty laundry, but sorting it in the process.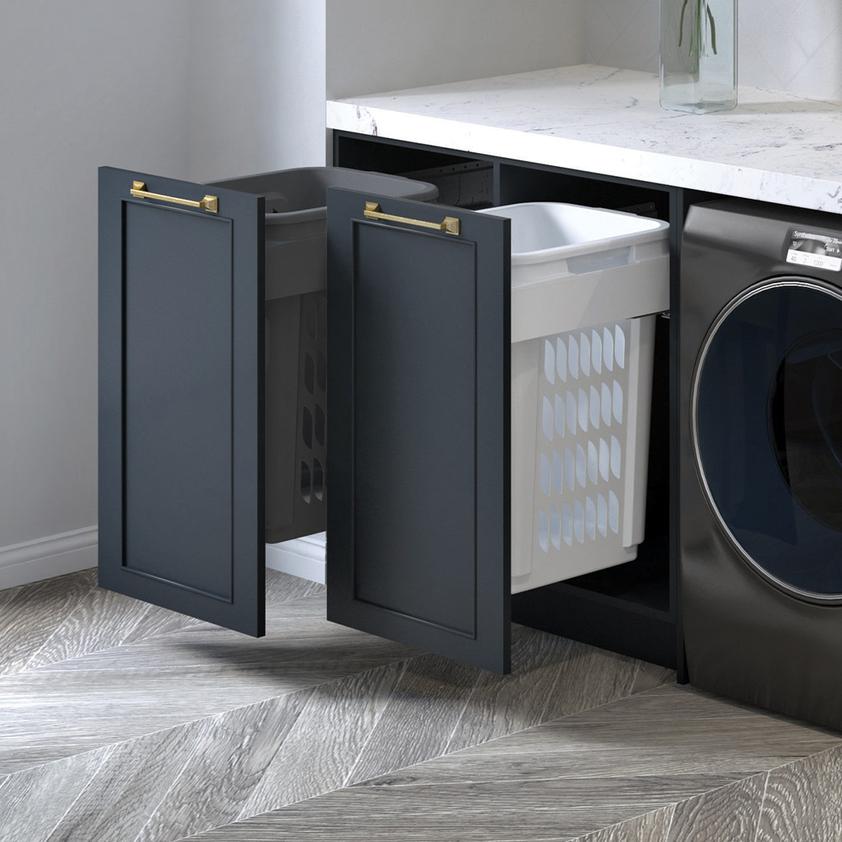 Image: Hafele Home Australia
Floor to ceiling cabinetry
A laundry carries a lot of the storage responsibility of a house, so it is important to consider exactly what it is you plan on storing in there, and that space has been allowed in your cabinetry design. Floor to ceiling cabinetry will allow additional storage for items such as brooms, mops and vacuums. Additional shelving in these tall cabinets will also ensure space is not wasted.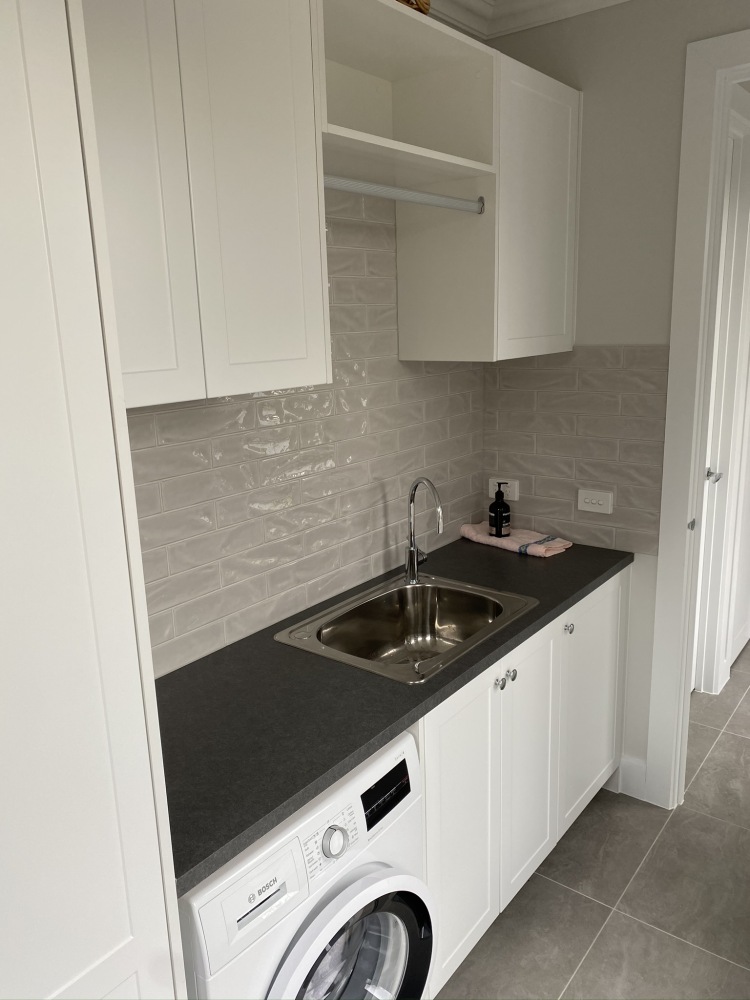 Cabinetry design
Open shelving not only looks great but it will give a feeling of more open space in your laundry. It does however come with its challenges as open shelving needs to be kept neat and tidy given the contents are always on display.
If your space is lacking in storage, you may like to consider the use of enclosed upper cabinetry with shadow boxes to keep the "open" feel.
Consider placement of appliances
There's nothing worse than feeling claustrophobic in your own home, so it is important to ensure you leave ample space for accessing your laundry appliances, laundry sink, and main working area. Consider where doors will be opening and closing or if the space will be a thoroughfare to the outside.
For more great laundry design tips, or to discuss your next project, feel free to contact us.