Benefits of Custom Cabinetry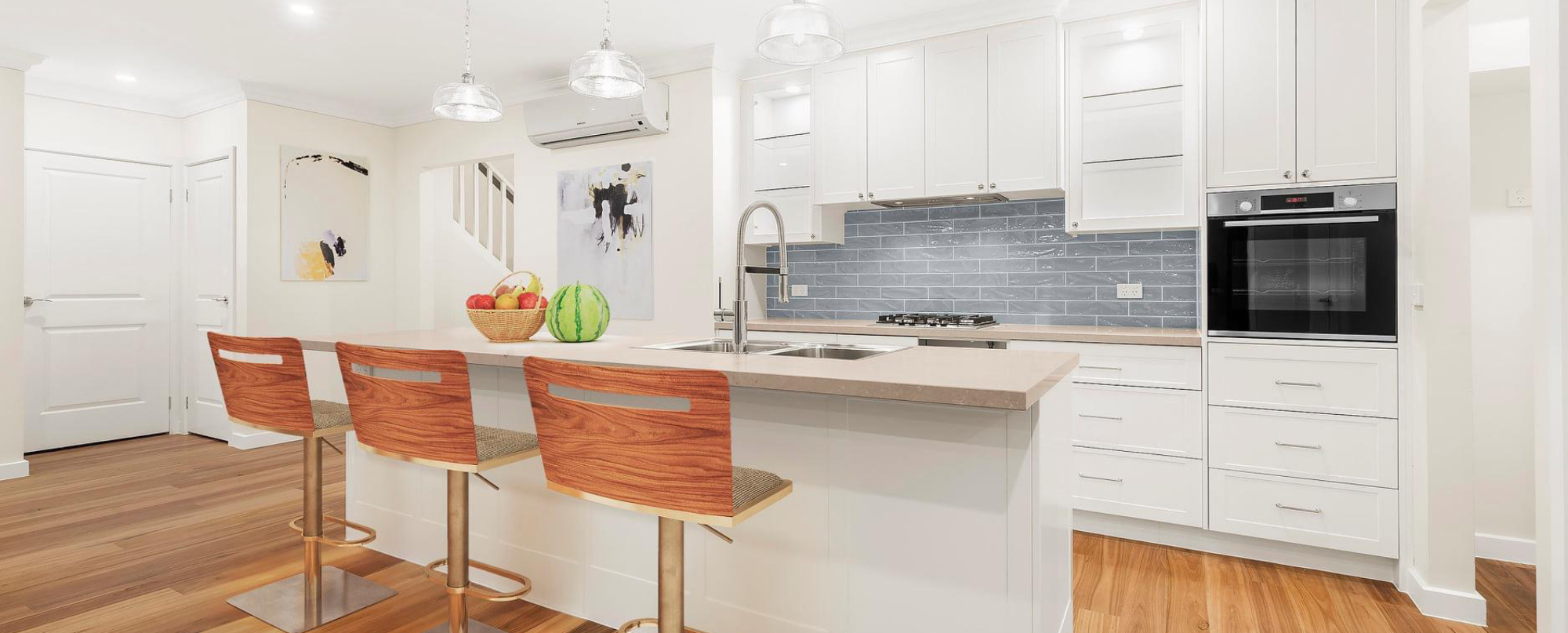 With so many options on the market, from fully-custom to off the shelf solutions, it is understanding why it can be a daunting decision when beginning your project research.
We will begin by letting a cat out of the bag. A lot of our clients are pleasantly surprised at how cost-effective custom cabinetry can be when compared to off the shelf solutions. Shocked? Continue reading for more shocking information.
Maximum use of space
When beginning your project, whether it be a new build, or a renovation, you will likely have quite specific measurements. A custom cabinet maker will be able to assist in creating a design that maximises the use of all of the space. Many off the shelf solutions have standard sizing that need to be worked with, resulting in voids and wasted space.
Design Freedom
A custom design will allow you to work in with all other aspects of your build or renovation. With products such as 2-Pac polyurethane finishes, colour options are endless (well almost!). You also have the option to incorporate various finishes and fixtures from a variety of quality brands.
Quality
Enlisting the services of a custom cabinet maker, such as Dodge Cabinets, ensures your project will be completed with only the best quality materials from the likes of Laminex, Polytec, Caesarstone, Nikpol and WK Quantum Quartz. Your project is designed and hand-assembled by a highly-skilled team who are completely across your design.
Customer Service
Regardless of whether you decide to go custom or off the shelf, it is likely a significant investment for you, so it is important to get the level of service you require. A custom cabinet maker will work closely with their client from design stage to project completion to ensure all needs are met and everything runs smoothly. You'll be lucky to find the kitchen section of these large off the shelf cabinetry retailers – let along the service to go with it!
Installation
You may be the flat pack King or Queen, but a $50 storage cube isn't quite on the same level as a complete kitchen or wardrobe fit-out. By leaving it to the experts, you can be assured of the quality of workmanship and that you won't have any nasty surprises in the future.