Benchtops – The array of choices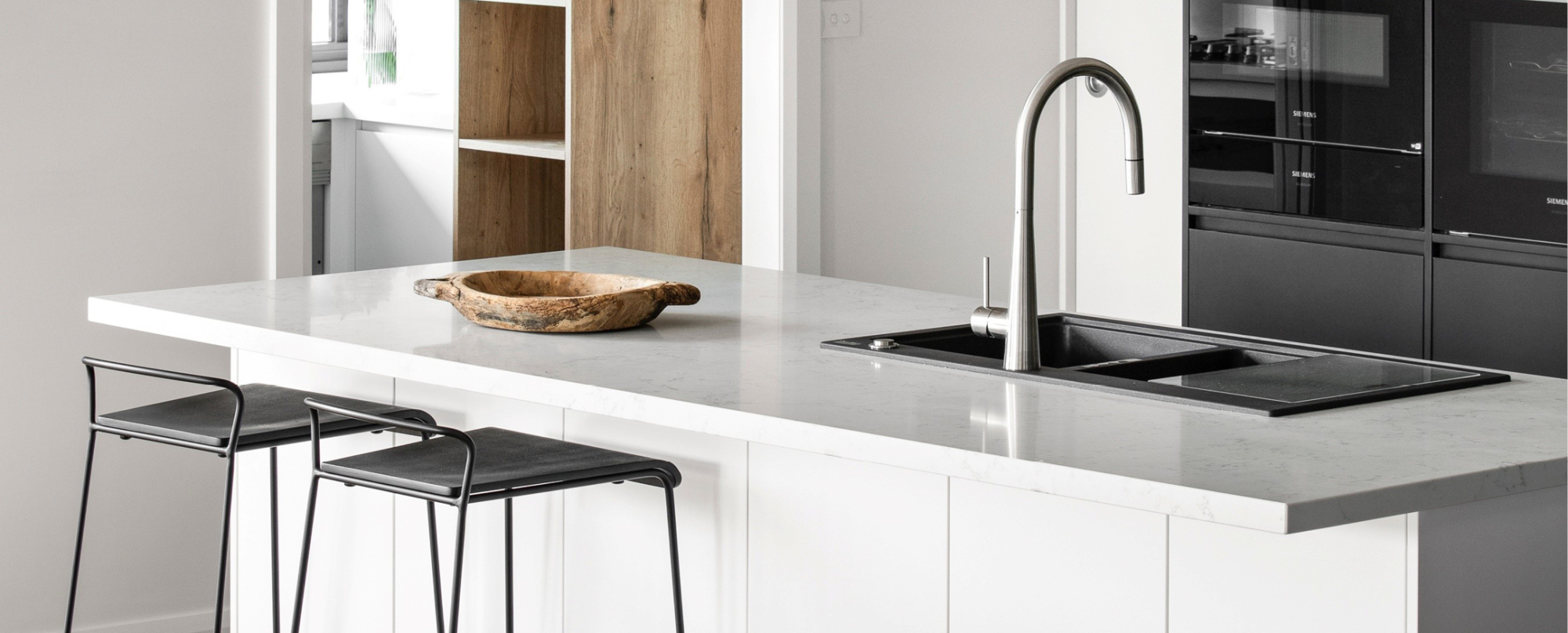 As production quality and technology advances, every year we are seeing more and more amazing benchtop solutions coming to market. It can however become a confusing and daunting decision when planning for your project.
Some obvious factors for consideration are your budget, the space you're needing a benchtop for, who will be using the space and also the nature of your project (for example, is this a renovation to sell, a rental or a "forever home").
Let's take a look at five of the most obvious choices on the market to help you in your decision making.
Engineered Stone, or Quartz
One of the more popular solutions is Engineered Stone, or Quartz. You may have heard of brands such as Caesarstone, Quantum Quartz or Smart Stone.
Engineered Stone benchtops can be as costly as natural stone, however, aren't as porous making them more resistant to scratches and staining.
Engineered stone is made from natural aggregates, such as Quartz and sometimes Granite, mixed with resins, and is therefore available in a huge variety of colours and patterns.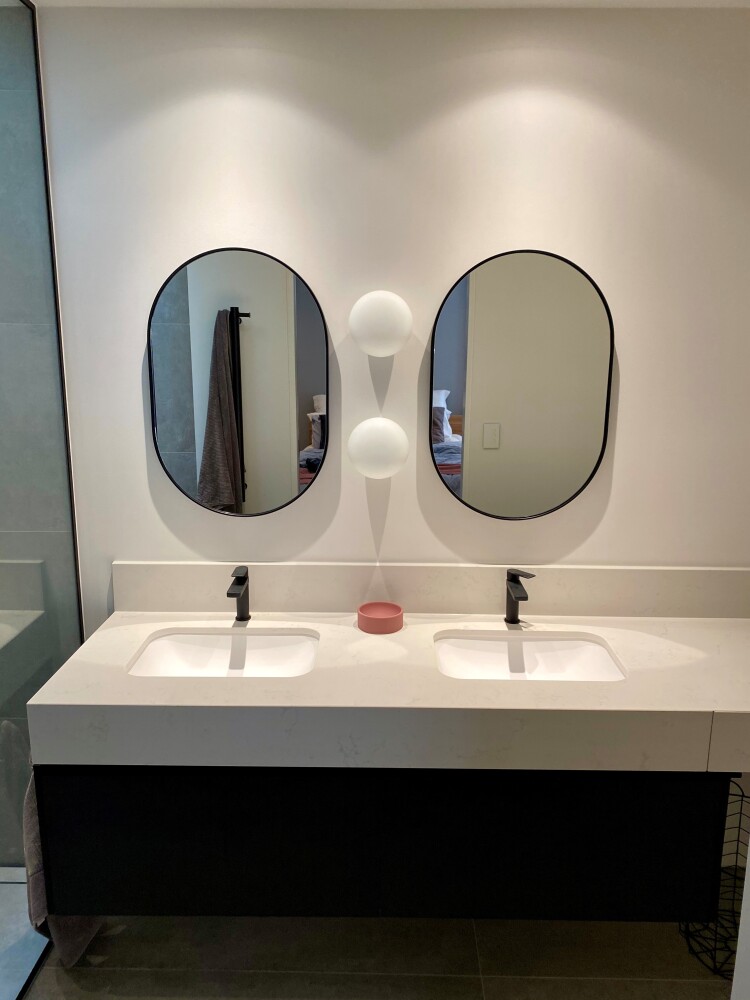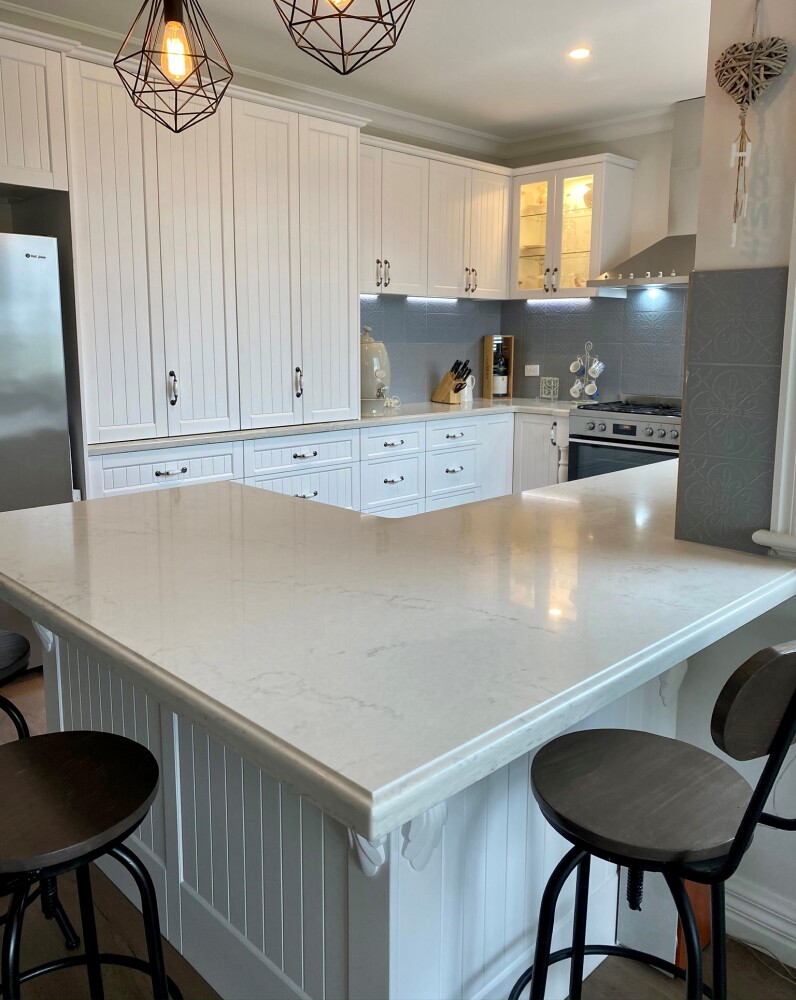 Natural Stone
Although a costly benchtop solution, there is nothing more unique than Natural Stone. No two slabs are ever the same.
Natural Stone includes Granite and Marble, although the two differ in terms of durability. Granite is very durable, however is porous and needs to be sealed to ensure effective resistance to stains. Marble is not as durable as Granite, and tends to chip, stain and crack. It does however result in a classic, beautiful look.
Solid Surface
Solid Surface benchtops are made of resin and allow for a seamless finish. You can even go so far as to have your sink moulded out of the same finish. A Solid Surface benchtop is UV resistant, making it a fantastic solution for an outdoor kitchen and it can be repaired if required. Solid Surface benchtops can however be a costly benchtop solution depending on your colour choice.
Laminate
Laminate is the most budget friendly benchtop solution and in recent years, Laminate solutions have come a long way.
Available in an enormous range of colours and textures, Laminate is made of layers of paper on ply or MDF coated with melamine. It is stain resistant, however can be chipped easily if something is dropped on it and is not heat resistant. Once the melamine is broken, moisture can enter it and cause swelling.
Polished Concrete
Polished Concrete is a popular choice to incorporate an industrial feel into your space. The benchtop will be formed and poured on site and the options for customisation are endless, from the texture of the finish, to the colour of the concrete and aggregate mixed through.
Polished Concrete benchtops need to be sealed prior to use and the cost will depend on the brief, and whether additional structural work is required to support the weight.
Timber
Timber benchtops create a warm and inviting environment, however consideration should be given to where they're used and the fact that timber is a natural product that can "move". It is prone to scratching, and is not heat resistant, but it can always be sanded and resealed in years to come!